In few regions of the world has voter turnout fallen since the 1990s as in central and eastern Europe. With one exception – Hungary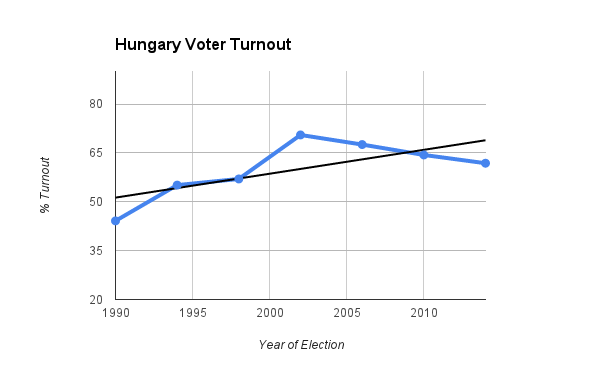 When it comes to European politics, Hungary is somewhat of an outlier. And, not just because it's set to impose the world's first internet tax (paywall).
Earlier this month, Latvians headed to the polls. The election registered a turnout of 58.8% – the lowest since the restoration of independence.
In country after country, voter turnout across central and eastern Europe has noticeably collapsed since the 1990s.
more: TheGuardian