A Szabad Művészek 2012. december 15-i tiltakozásának dokumentációja.
The documentation of the protest by Free Artists on 15th December 2012.
La documentation de la protestation par les Artistes Libres le 15 décembre 2012.
Die Dokumentation vom Protest von Freien Künstlern am 15. Dezember 2012.
(Hungarian,  English, French and German subtitles)
TILTAKOZÓ demonstráció
az MMA-közgyűlésen 2012,
a Szabad Művészek szervezésében,
fotók videók, médiabeszámolók az elkövetkező órákban!!!
Protest MMA #1 – To be continued!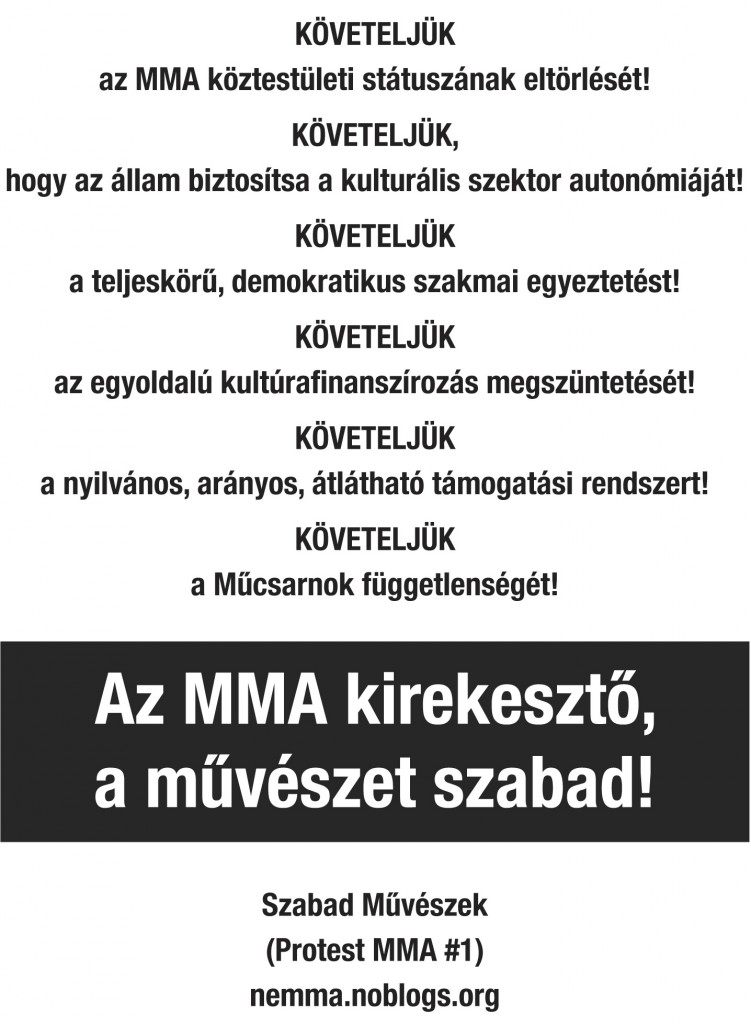 Sajtónyilatkozat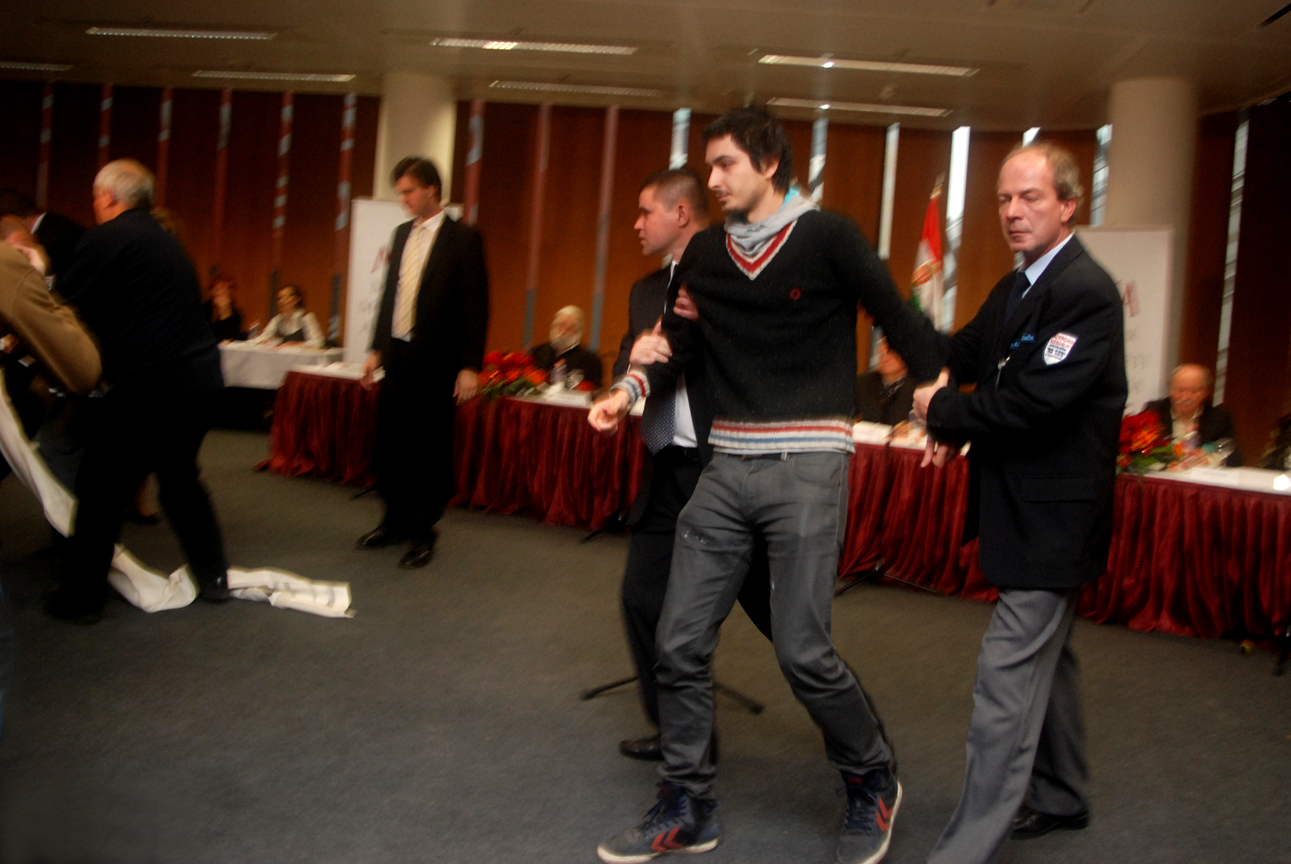 Sajtó:
Magyar Narancs
Pluszminusz
nol.hu
index.hu
Pluszminusz 2
origo.hu
168 óra
nepszava.hu
hirado.hu
mno.hu
stop.hu
ujszo.hu
atv.hu
mandiner.hu
amexrap 1
amexrap 2
Librarius.hu
Youtube
hetivalasz.hu
hetivalasz.hu2
mandiner.hu 2
gondola.hu
delmagyar.hu
demokrata.hu
infodunaujvaros.hu
magyarhirlap.hu
szinhaz.hu
index.hu 2
borsonline.hu
klubradio 1
klubrádió reggeli gyors (2012. december 17., 8:15)