Revolutions. On the territory that is Hungary, they are plural. 1848. 1956. 1989.
Twenty-four years ago, we thought that the cycle of revolutions had reached its
final turning point – the fall of the Wall, the fall of the final Communist regime, the
turn to democracy. Well, capitalism, at least.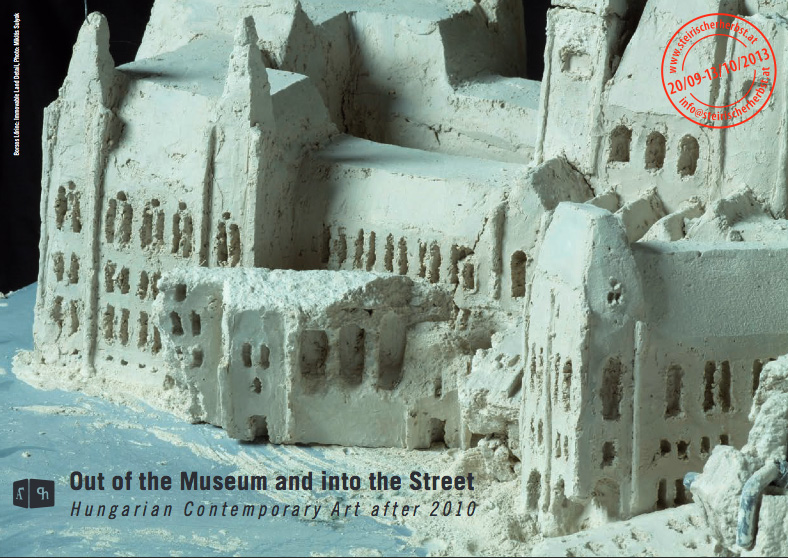 When Viktor Orbán and his FIDESZ party won the elections of 2010, he declared
that now the real revolution had taken place: the "voting-booth" revolution.
In the cultural sphere, it started in the theatres, but as of November 2012 lightning
struck the chief venues for contemporary art in Hungary: the Műcsarnok/Kunsthalle Budapest, and then the Ludwig Museum – Museum of Contemporary Art
Budapest. The lightning bolts have been thrown primarily by the MMA: Hungarian
Academy of Arts, a self-proclaimed conservative right-wing judge and executioner
of the arts – and included as such in the current Basic Law. It was at this point that
contemporary artists and art/cultural workers mobilised. While there have been a
number of smaller or individual initiatives, most visible has been the movement
called Szabad Művészek/Free Artists. This show would like to offer an overview of
the current state of cultural politics in Hungary, including artworks addressing the
critical situation, documentation of events and manifestations, and offering also a
historical parallel, with a number of works made during the previous regime of the
1960-80s, showing the political and cultural continuum.
Adéle Eisenstein
29.09.2013 – 30.11.2013
Pavelhaus (AT)